Facilities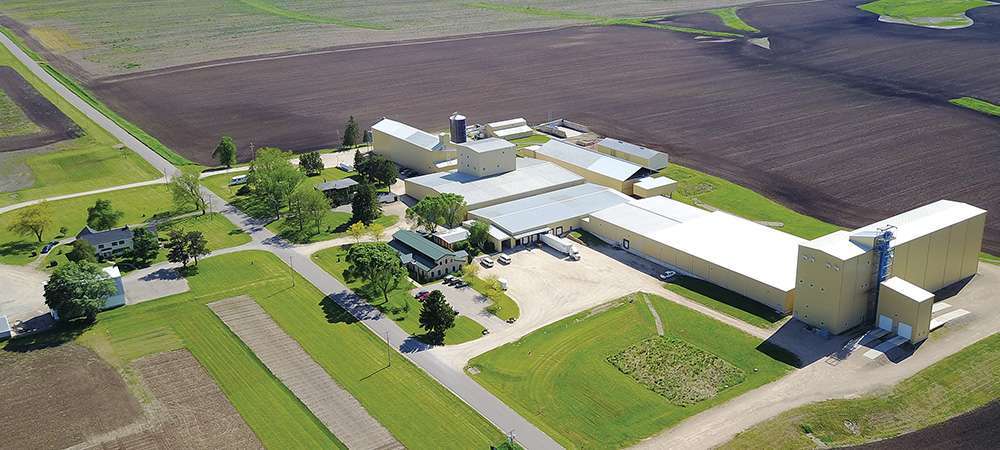 The Sun Prairie processing facility is second to none. It has two processing towers, one for corn and the second for soybeans. In these we can process 400 bushels of corn and over 600 bushels of soybeans per hour. We also have bulk storage in excess of 650,000 bushels and warehouse space for 500,000 bushels of bagged seed.
The seed processing plants go beyond raw capacity. All equipment is geared to gently handle seed in order to maintain the highest germination and quality. All seed is moved using belt conveyors, bucket elevators and let-down legs to prevent seed from falling long distances. The plant has a full complement of machinery, including color sorters, to clean out debris and damaged seed and to accurately size seed. The warehouses are all heavily insulated to maintain germination until the seed is ready for delivery.
The seed processing towers are heavily computerized and equipped with the latest dual dust control systems. These make them an efficient, environmentally friendly and clean place to work.
Tours of the facility are welcome with best viewing from September to January.